Wholesale Orders
If you feel inspired to stock some of Izzy's magical art it its various incarnations you should be able to find all the information here.
Everything can be shipped Internationally.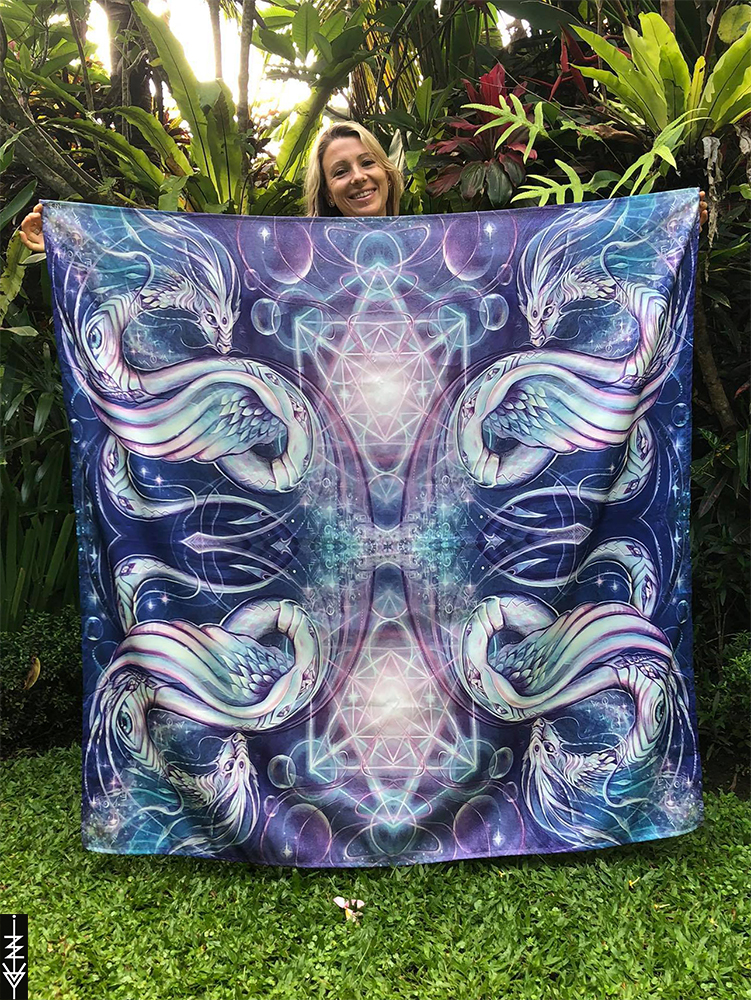 .
TAPESTRIES
Tapestries are very popular, they cover a large area for optimum impact they are also affordable, durable and great for people traveling as they fold up easily.
you can see the link for these here, there are many different styles. (note they are without the poles, they are easy to display).
The whole sale cost is 50% off the retail that is shown so just devide the price in half.
Minimum order is 12 for wholesale, (Mixed designs).
Note – postage works out as an extra US$8 per Tapestry (worldwide shipping), we recommend you adding this $8 on to your retail.
Please email me the list of items you would like with you address and phone number.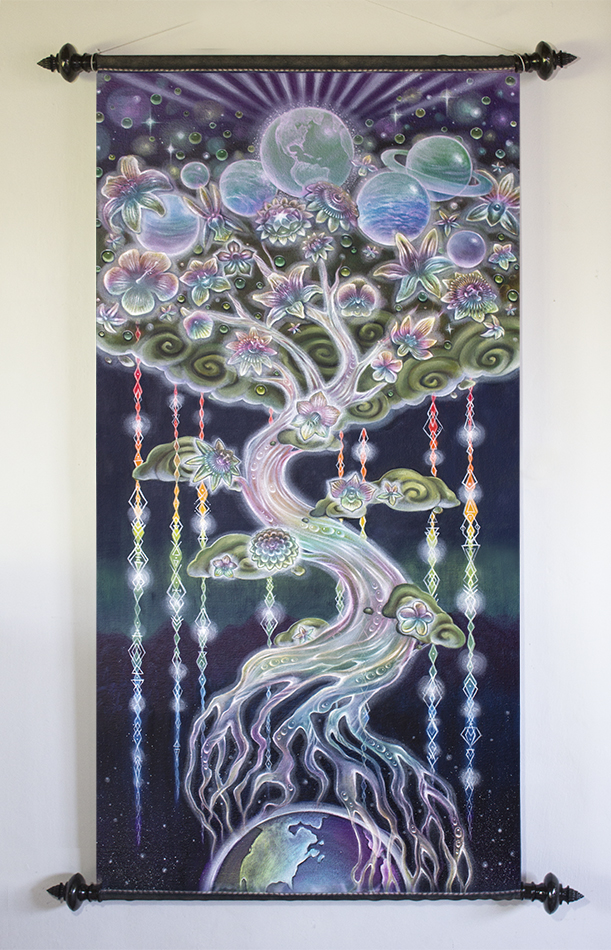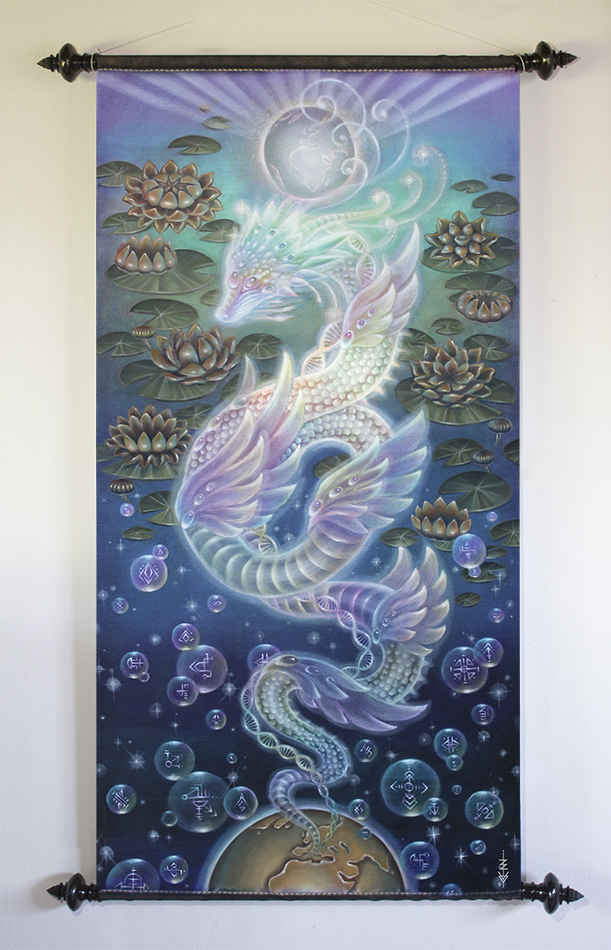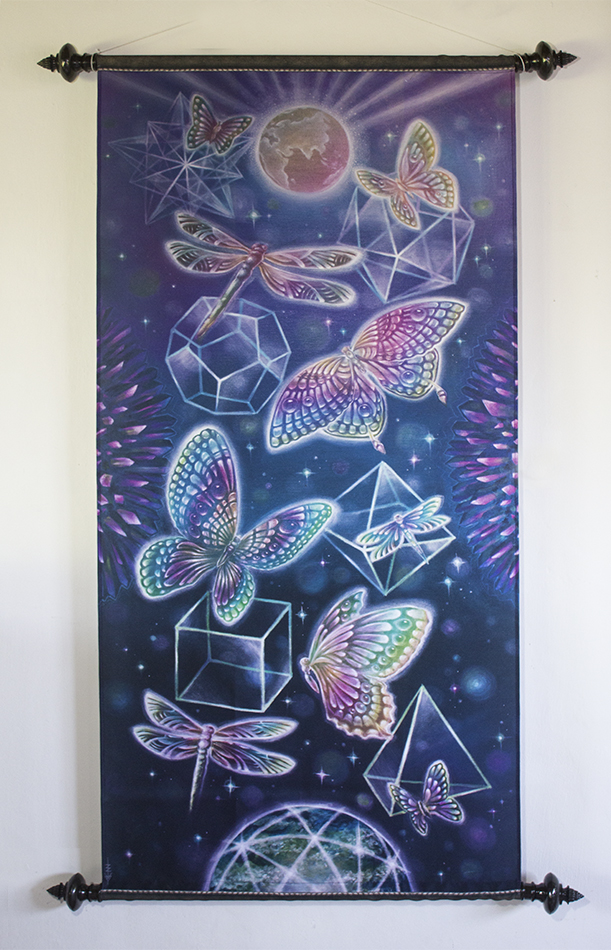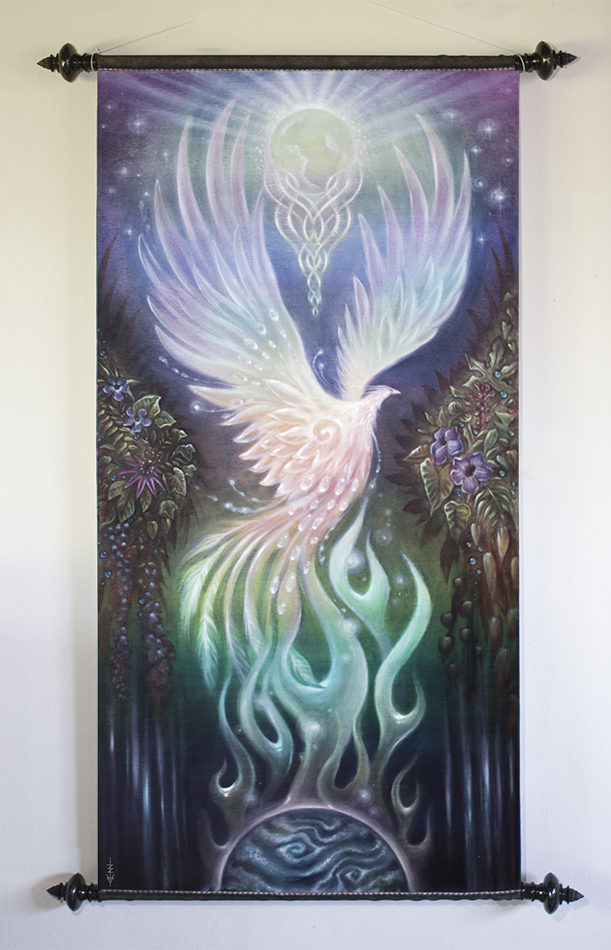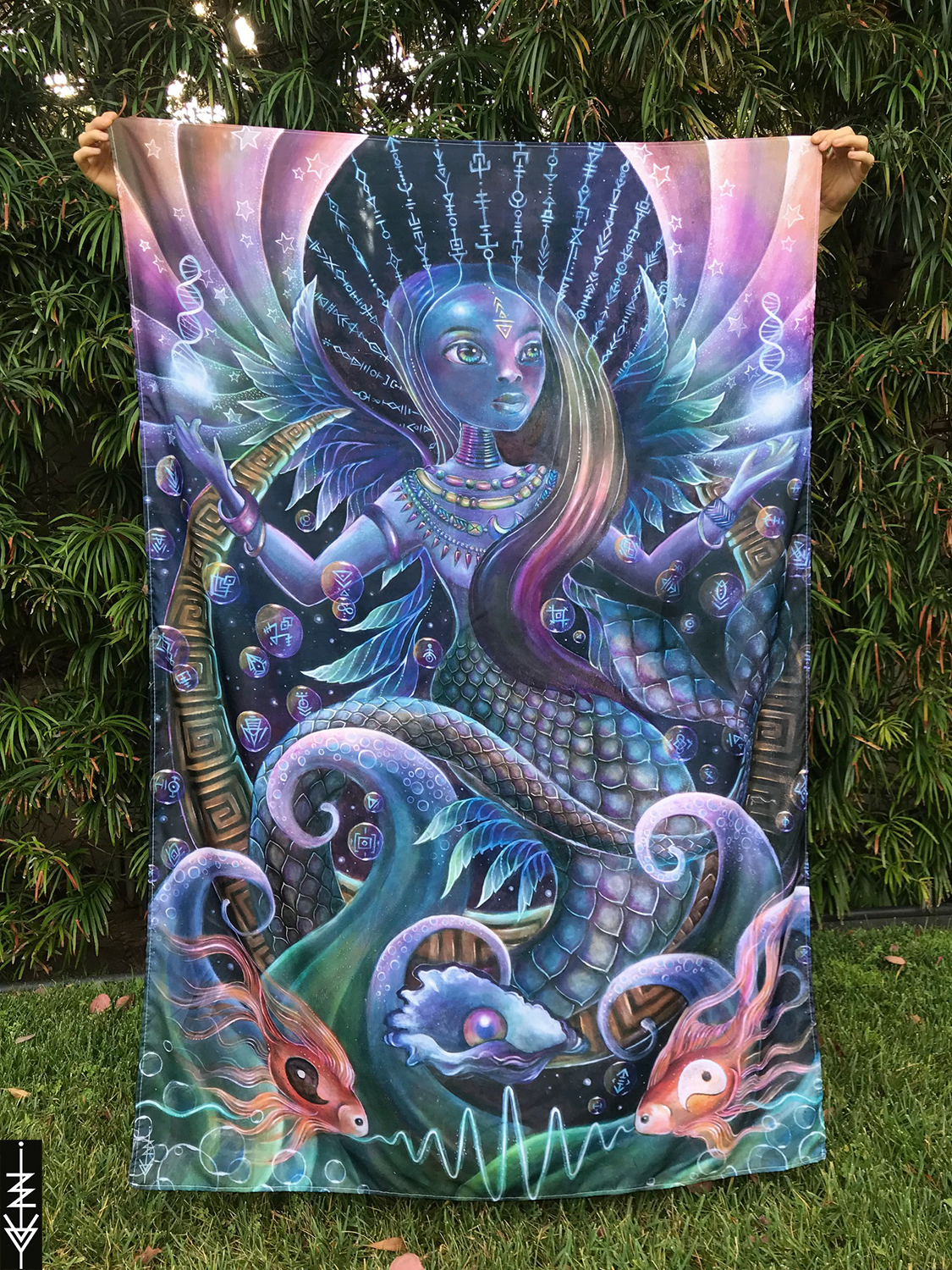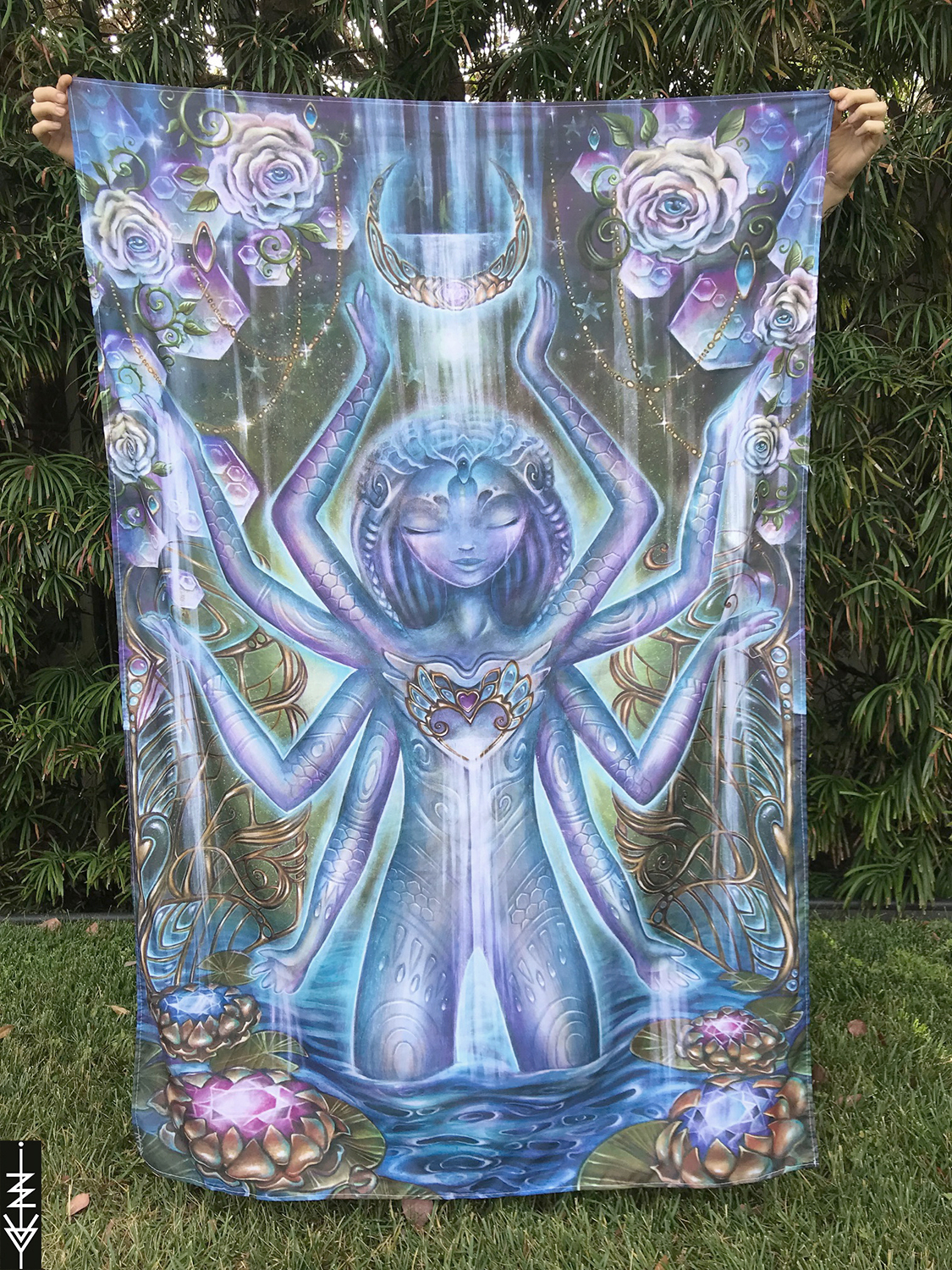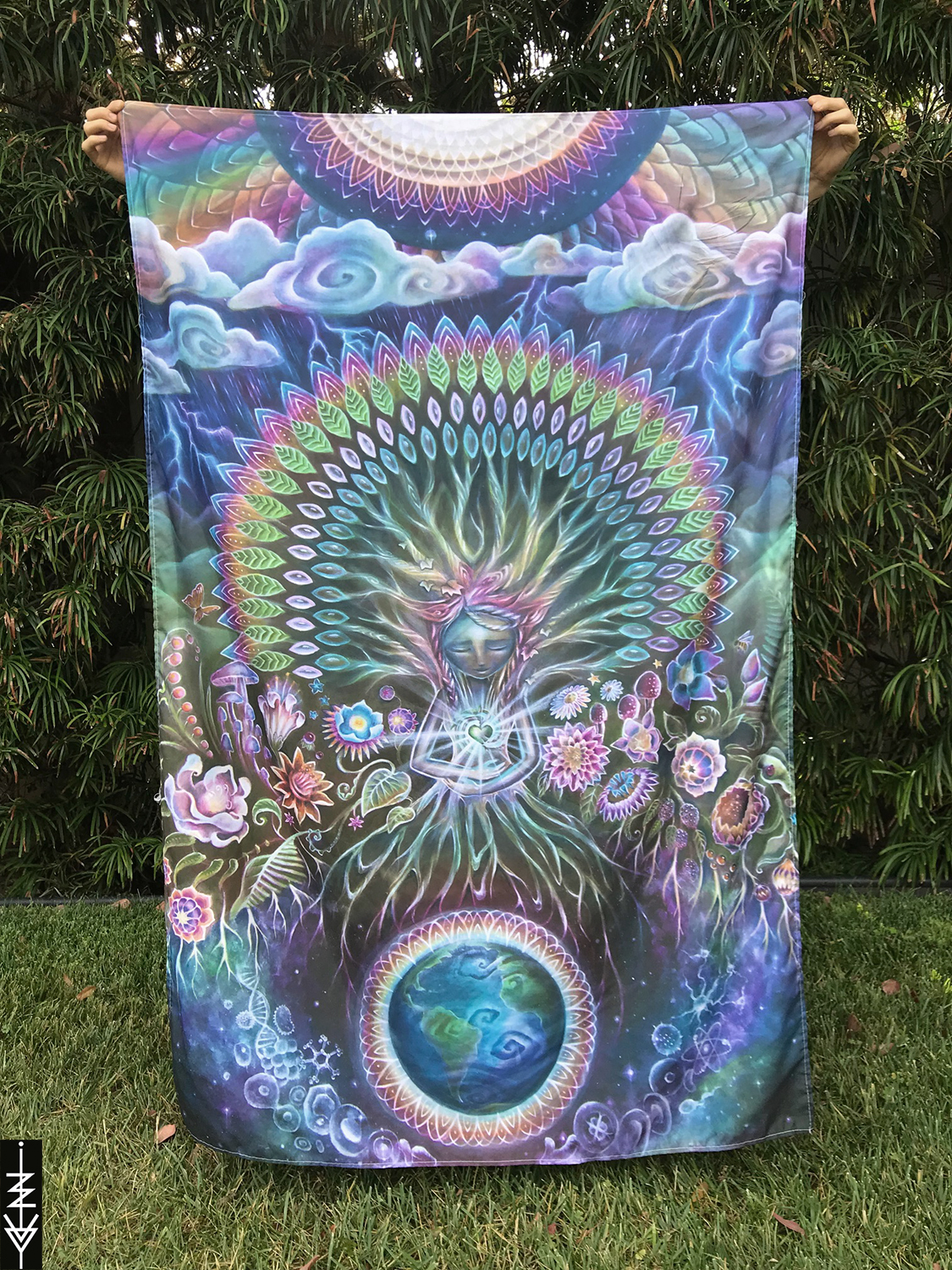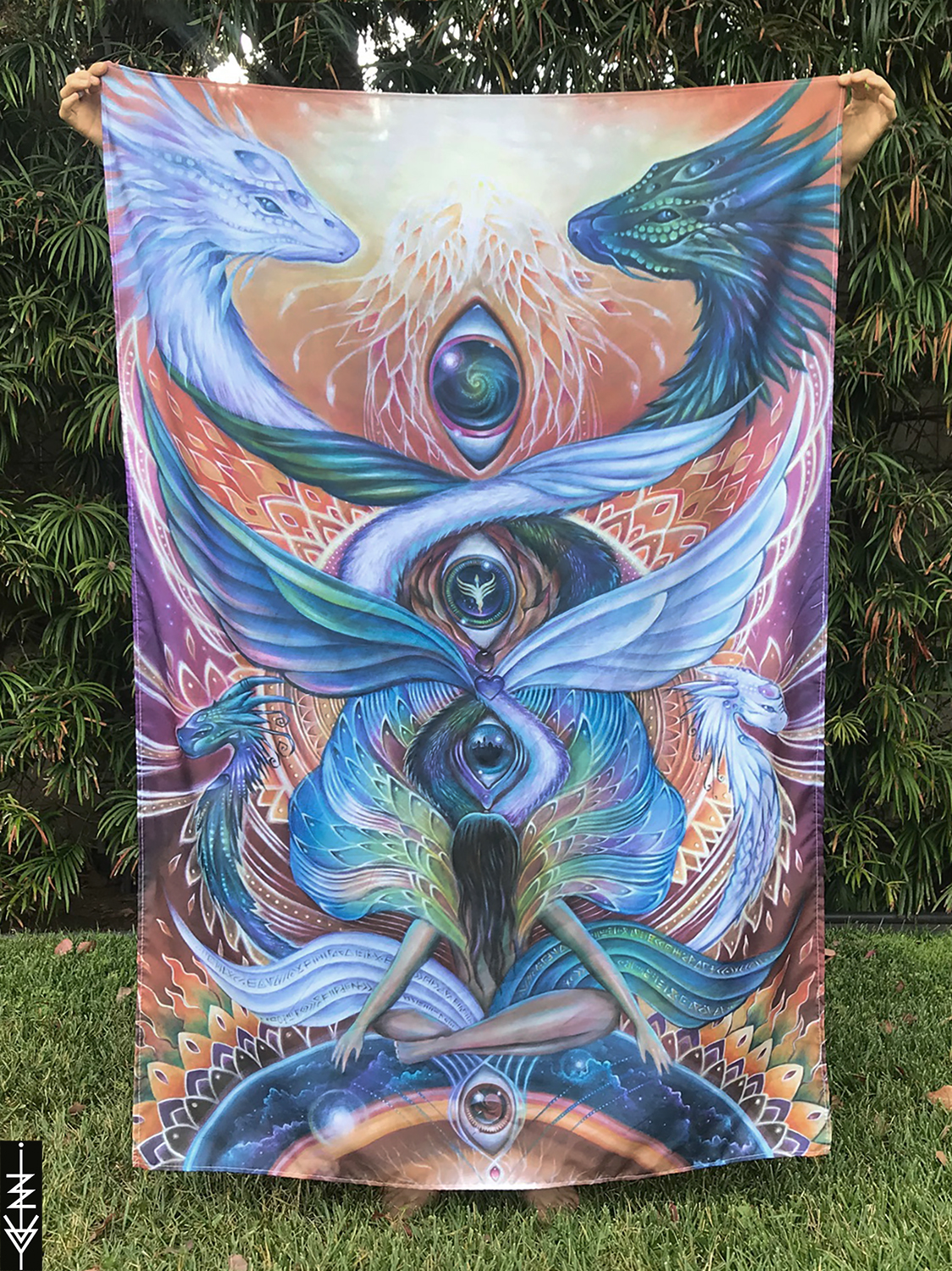 PAPER PRINTS
These are the most popular item I have as again they are affordable ways of getting a piece of art that looks great as an Alter piece especially when framed.
These come with a strong reinforced backing and in a clear protective sheath, these make great gifts and are small enough for those traveling through.
These are US$15 each and retail for US$29.99.  You can see 38 different design options here as well as their sizes depending on aspect ratio. (aprox 40cm/16″ height)
Minimum order is 24 (mixed prints, one of each design of the my best/most popular pieces) You can also specify the print you would like.
POSTAGE IS FREE WORLDWIDE.
print time in 3-5 working days, postage is 6-10 working days.
please email me the list of items you would like with you address and phone number.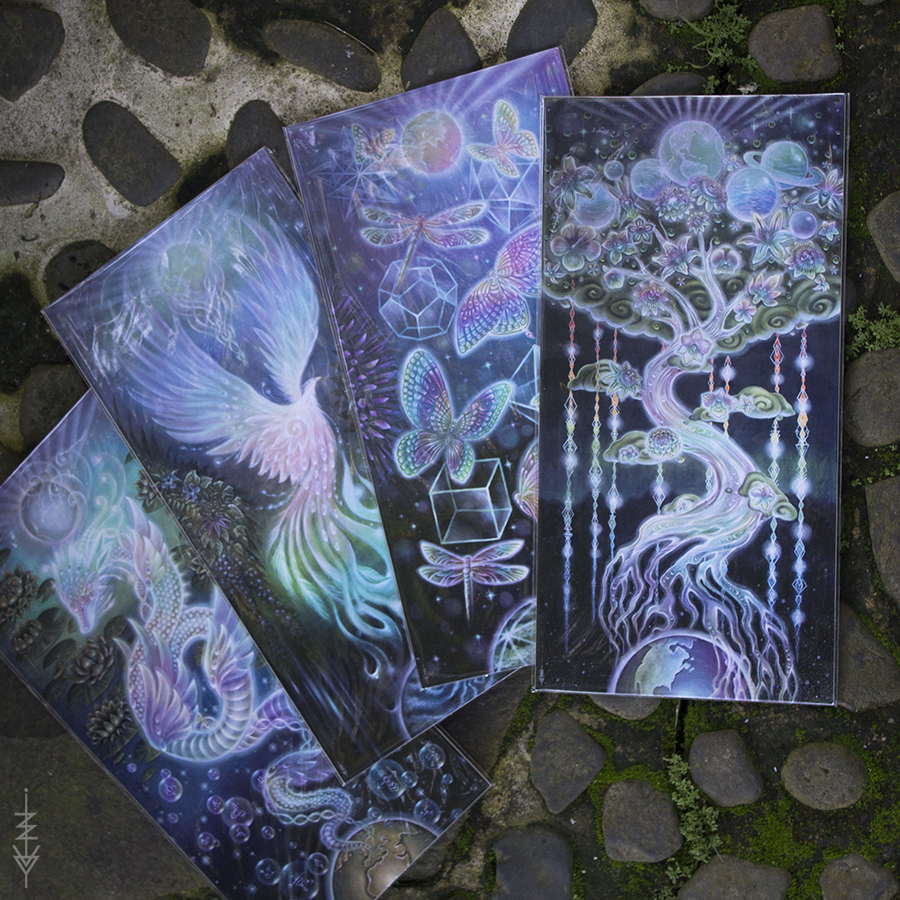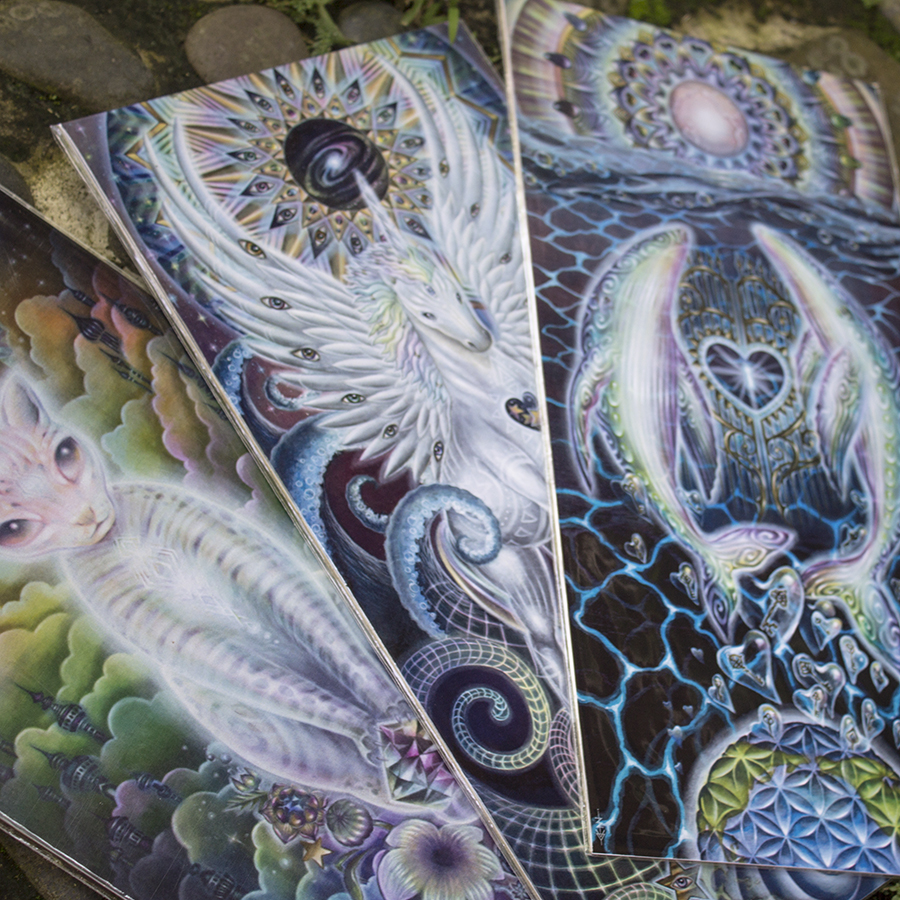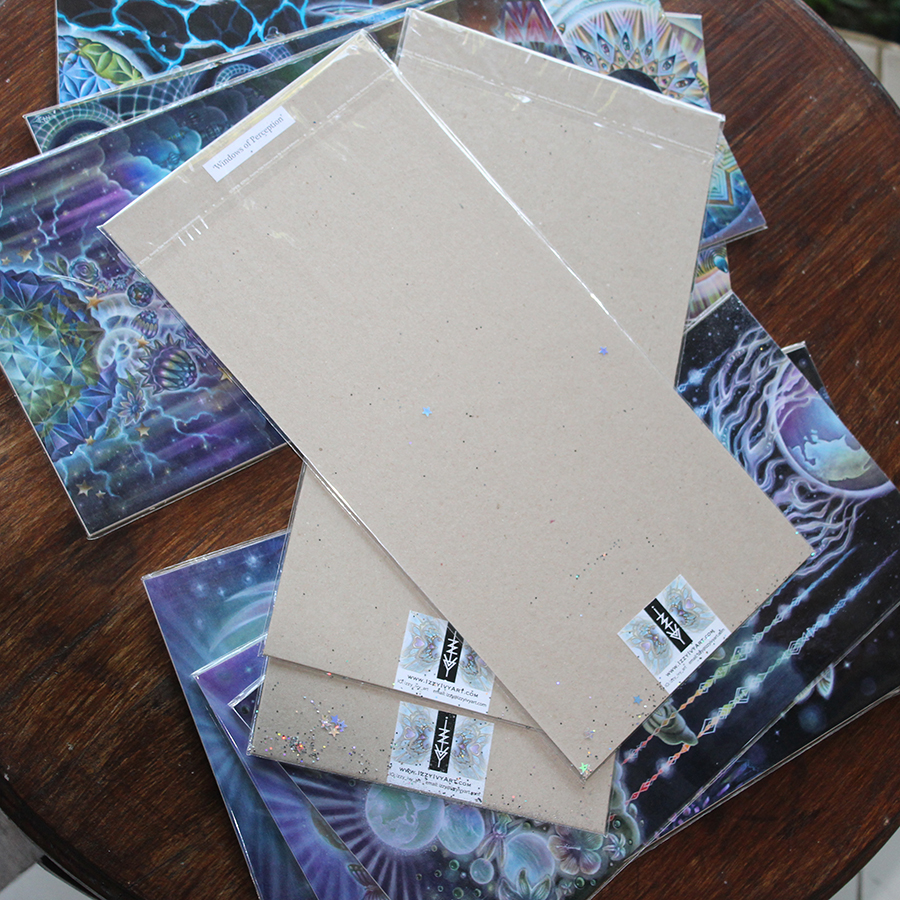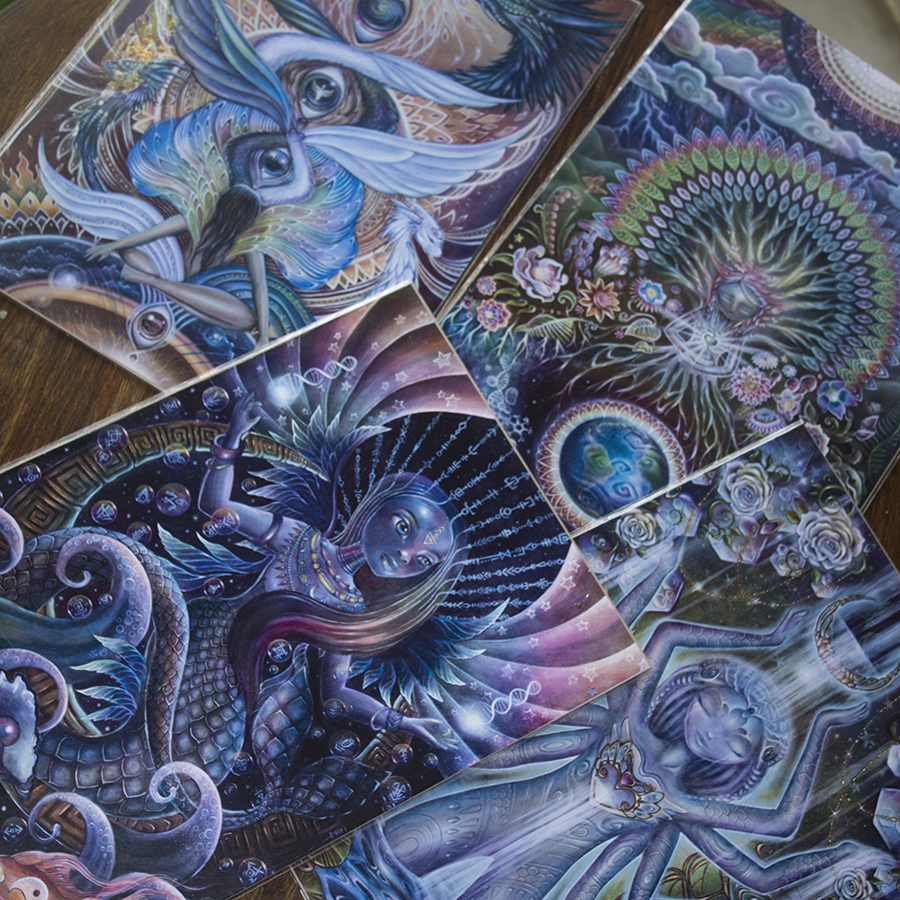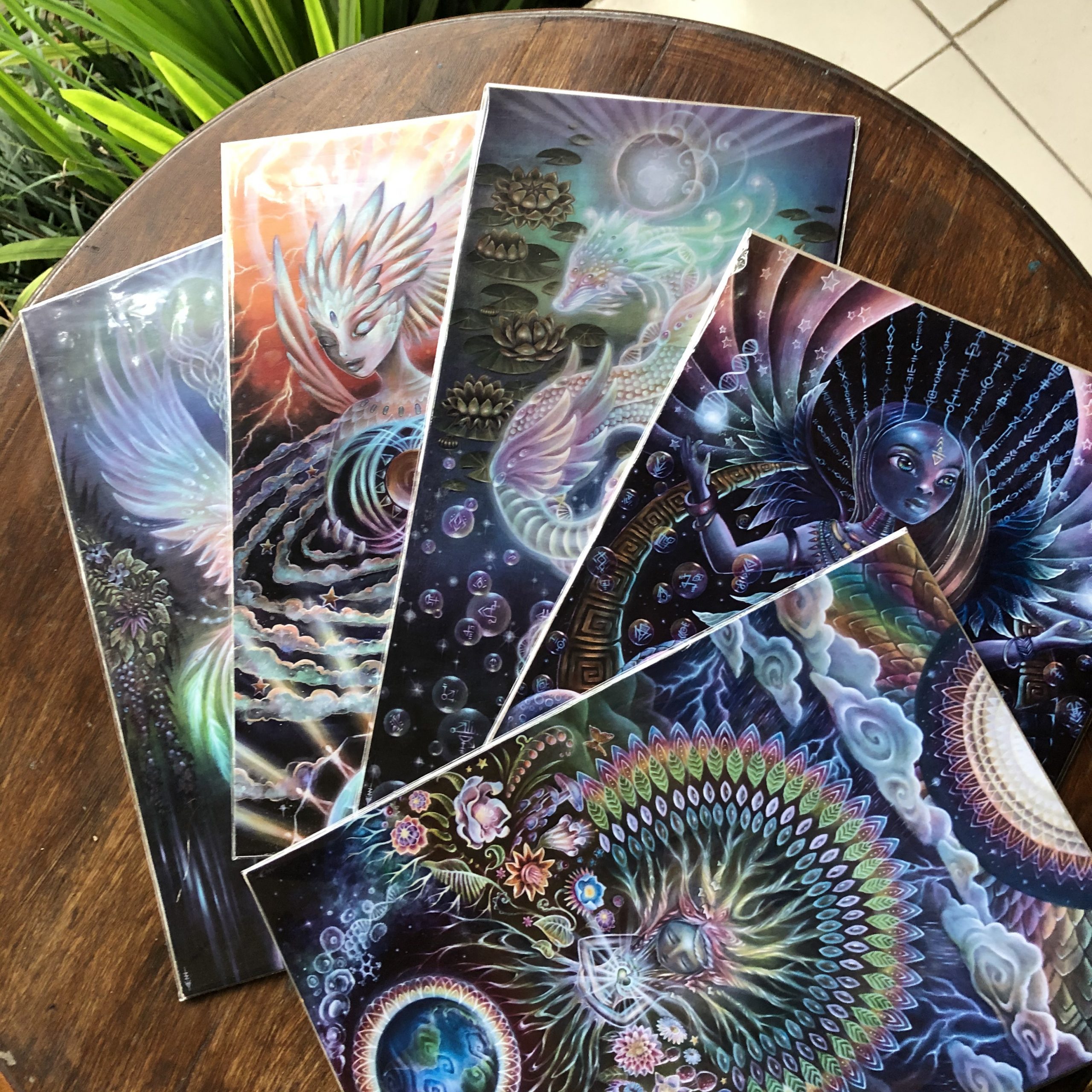 ORACLE CARD DECKS
There are three different distributors you can contact for these depending where you are in the world.
Retail is a very affordable US$26 considering the amazing quality,  and that is comes with a book,  wholesale is 60% of this, it is a possible to add a little on to your own retail.
Make sure you don't buy a fake, there are lots of these on the internet unfortunately and they are bad quality, they don't come with a book and the link to the on-line meanings is usually broken !
.
USA
Llewellyn Worldwide, Ltd. (Wholesale and retail customers)
Phone: +1 651 291 1970
Fax: +1 651 291 1908
Email: customerservice@llewellyn.com
Website: www.llewellyn.com
UK
Deep Books Ltd (Wholesale and retail customers)
Tel: +44 (0) 20 8693 0234
Fax: +44 (0) 20 8693 1400
Email: sales@deep-books.co.uk
Website: www.deep-books.co.uk
New Zealand
Akasha Books & Gifts Ltd 
Paraparaumu Tel: +64 4 296 1551
Fax: +64 4 298 4555
Email: info@akasha.co.nz
Website: www.akasha.co.nz
.
Australia 
Brumby Sunstate
Contact : Sally Yang or Kirsty Devita
Email: orders@brumbysunstate.com.au
Phone: 07 3217 0238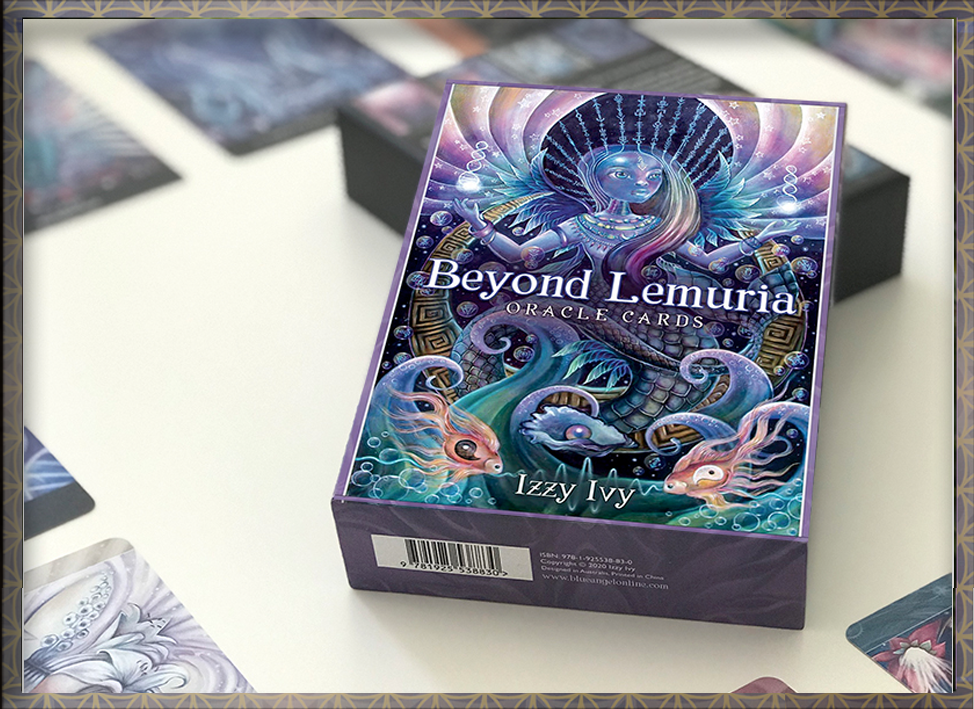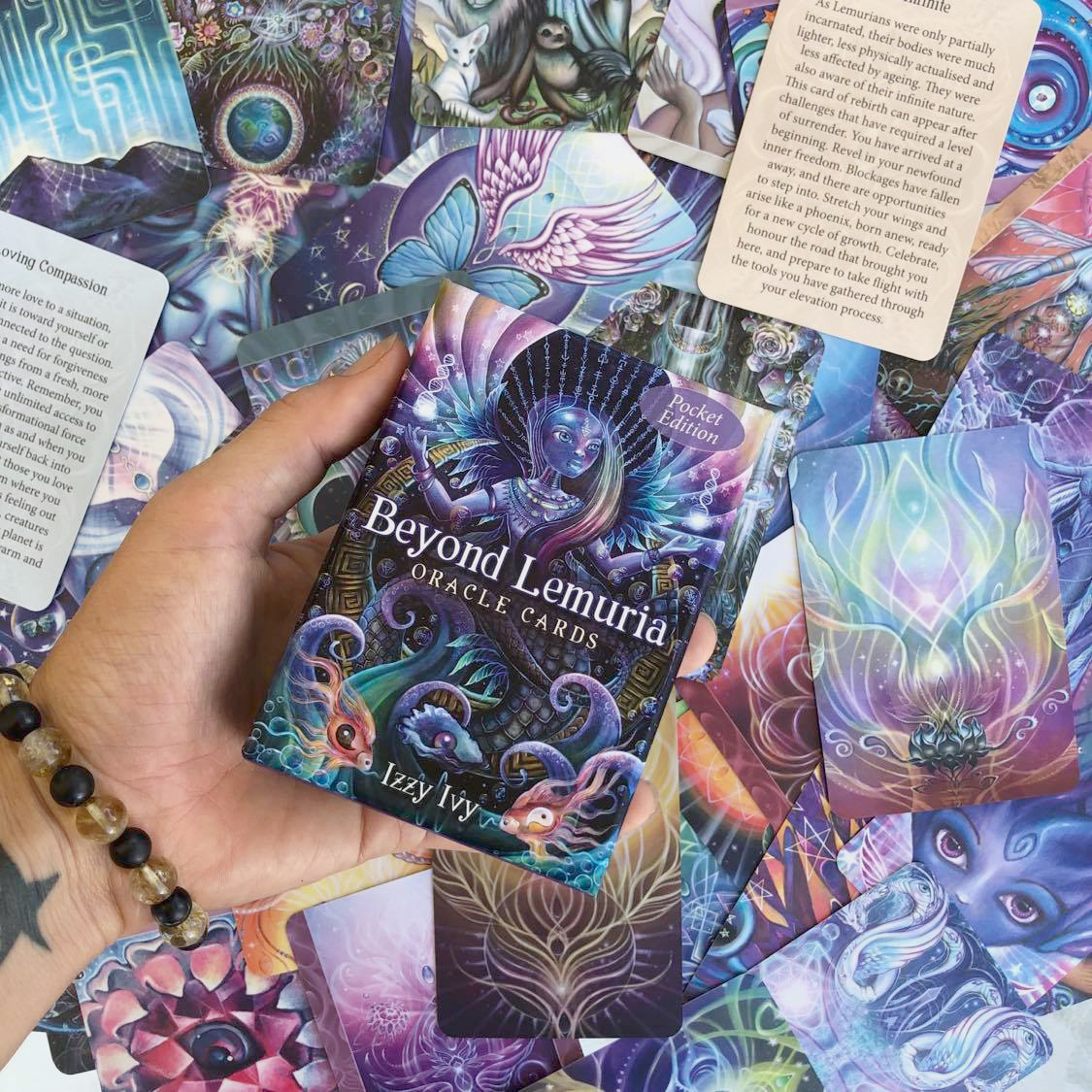 LAMINATED ALTER CARDS – Coming soon