Unveiling  the Golden Age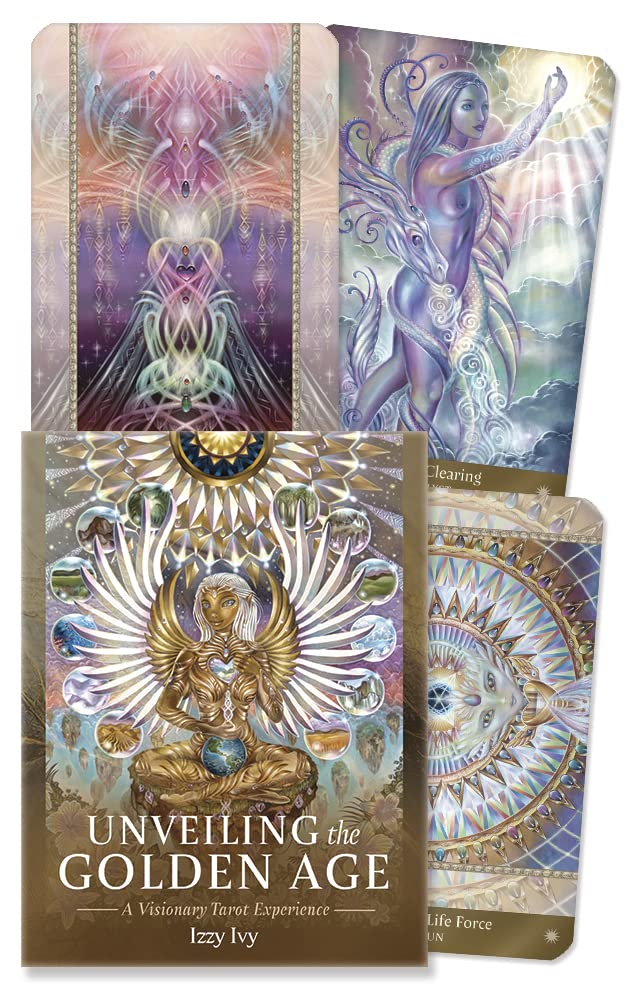 Traverse portals, glide down rainbows, and feel the glory of your wings in a truly revelatory oracle experience. Intricate and intuitive, this deck was birthed from physical and multidimensional realms to ground and elevate the reader in a synergy of co-creative connection. In addition to healing practices and deep insight, this deck supports group meditations and helps access collective wisdom. With Izzy Ivy's hand-painted wonders and spirit-led guidance, you will enjoy a deeply transformative journey.
Experience heaven on earth though the alchemy of vision. Anchoring light personally, collectively and planetary through play, imagination and intuition.
A sequel to 'Beyond Lemuria'  which was focused with the transition to the new earth, transmutation of shadow and reconnecting with your soul's remembering's. This deck is what happens after we have stepped through the gateway, this is revelling in what is on the other side. This deck is full of light, empowerment and expansiveness, it is also a playful way to explore creativity, bring people together for a collective uprising, as well as encouraging your connection with nature and with your own guides.
Illustrated and Written By Izzy Ivy
Places to buy Unveiling the Golden Age

.
78 cards with metallic gold edges, a holographic embellished box and a full colour book !
It aligns with the traditional tarot, yet it also a tool for facilitating  group journey mediations in groups.
The group picks the cards and the decided 'facilitator' takes the group on a deep journey meditation using the chosen cards as prompts to narrate it and weave a story in real-time based on the energies of the group's needs.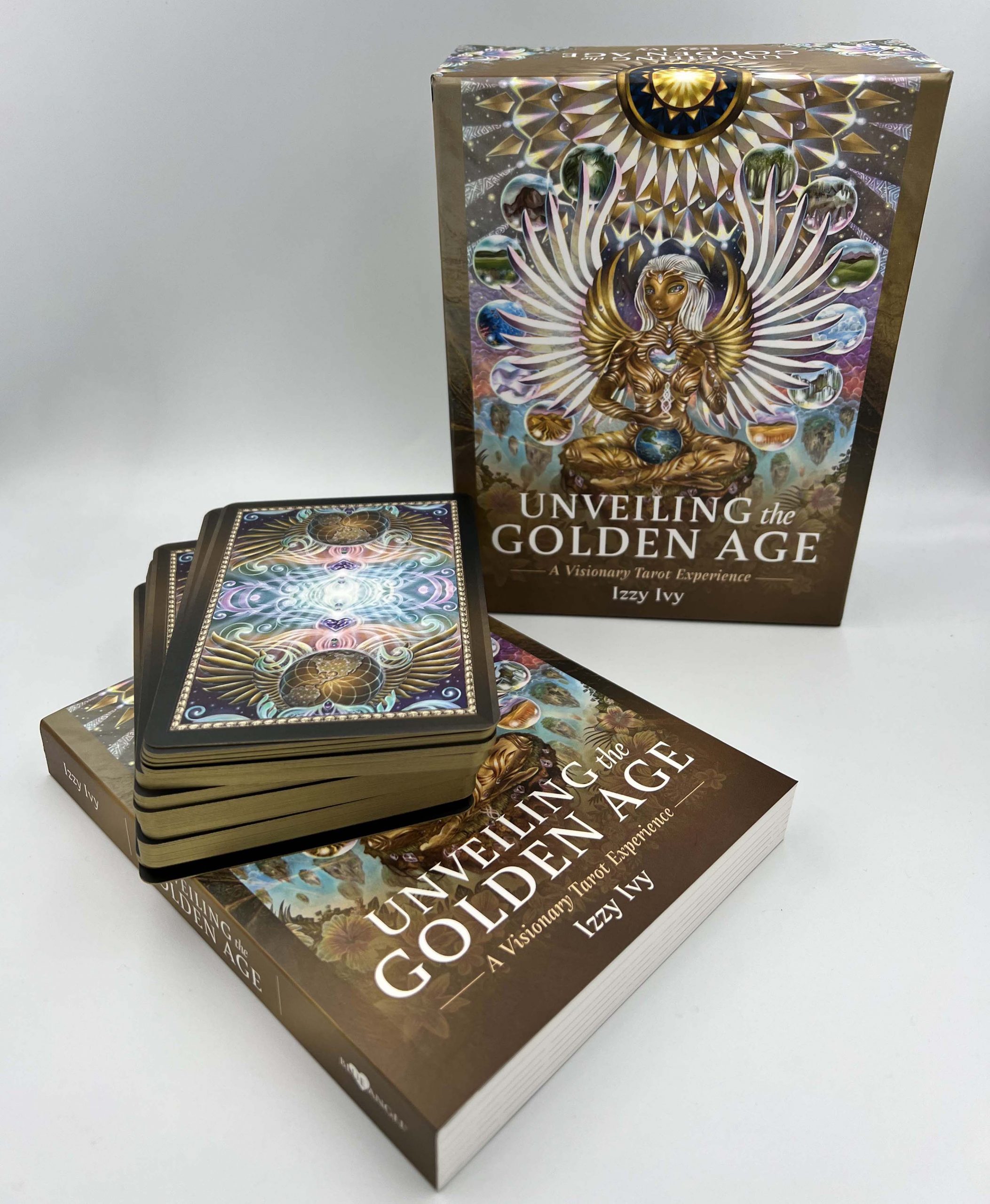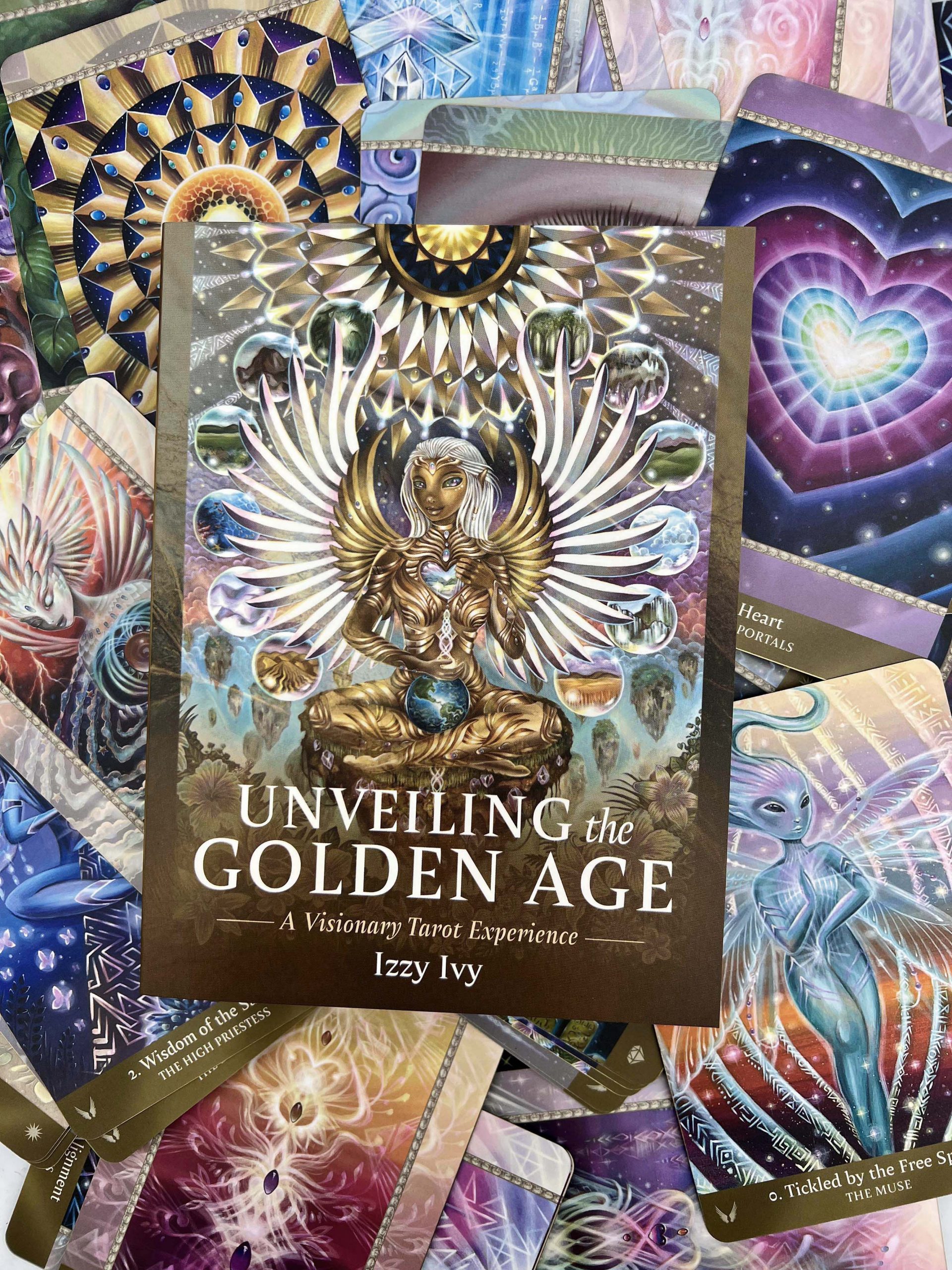 There are means for getting from one place to another, cards depicting environments, guardians and key themes, all components to anchor an intuitive healing through story in a group environment.
The cards all have an associated meditation that can be stitched together if preferred, it is almost a modular 'design your own' mediation journey based on what metaphors and themes which to be present in the space.
Im excited for this special creation to go out in to the world, it was such an incredible creation process to create it.