Would you love to take an Anchoring Light Art Class but your too far away from current classes?
Izzy travels a lot and with enough plan in advance she can incorporate a visit to your region (8 people min).
Izzy would create a Facebook page for the workshop to let others know this is happening in your area (unless you just want to invite people you know). and also send a poster and fliers with the info to be printed out as well as advertised as part of her tour.
You can see all of the magick on this link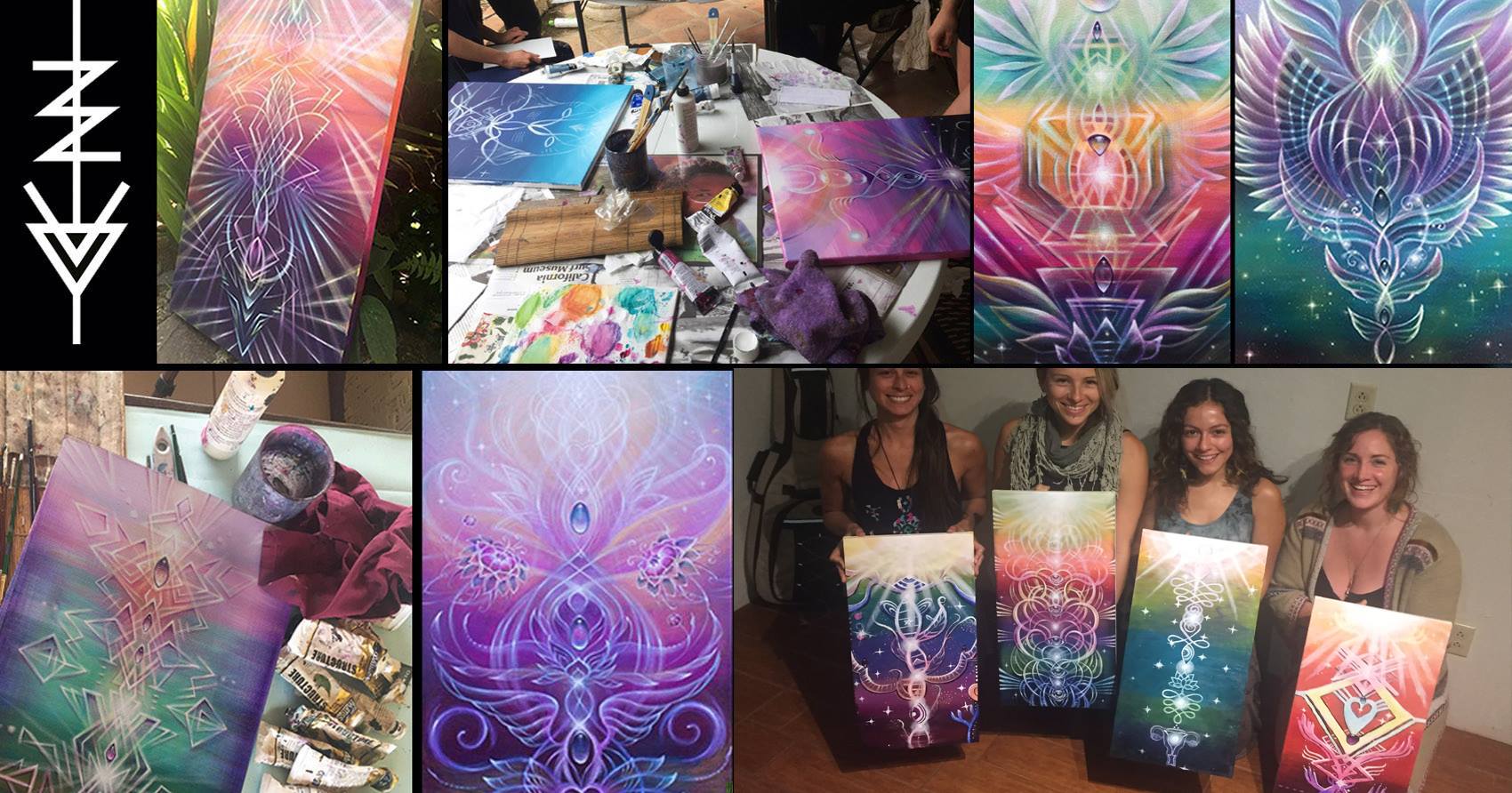 ______________________________________________
What is needed :
A space that is set up for painting on one side and mediation/sitting in a circle on the other. Ideally with Natural light and enough space to fit the group size. Ideally these two areas would be in the same space so participants can go seamlessly from deep mediation-flow to our canvas.
Izzy organises the Materials (paints, brushes, mediums and canvas…) but there would just need to be access to some containers for water (cleaning brushes) and a small piece of (cotton) rag for each person, plus a way to cover the table (news paper or drop cloth).
We also need tables and chairs (or if we can get access to standing easels even better). Plus some cushions and blankets for the mediation area. This space generally needs to be indoors for a held space away from the elements so participants can deep dive in to their meditation journeys.
________________________________________________
Information :
We ideally need to plan 6 weeks minimum in advance to advertise it and get enough people to know about it unless you have some friends that.
There is a 30% deposit for each participant so we know how many to prepare for.
For hosting at your place it you would get the workshop free, or if you help to find an affordable *venue and generate interest amongst your community the workshop would be half price (for 7 people) or free if we get 10 people or more).
*= If the amount of people coming exceeds the capacity of the home-style space, it would be at a public retreat space/ community centre near by. Maximum participants is 14.
Izzy is also open to mural work mural or painting commission while she is in the area.
You can see where Izzy will be during the year on this page so workshops can be best synced to being closer to your region.
________________________________________________