Embellished with a crystal of your choice, adorned with with Sacred geometry, detachable chains and printed with art works by Izzy Ivy's otherworldly paintings. Adorn your Temple …

Practical as well as beautiful – chlorine and ocean-proof (easily remove chains when swimming).

Created to make all women feel like the goddess they are. Amulet Bikinis makes swimwear for a range of different body types for comfort and confidence. Tops and bottoms mix and matched.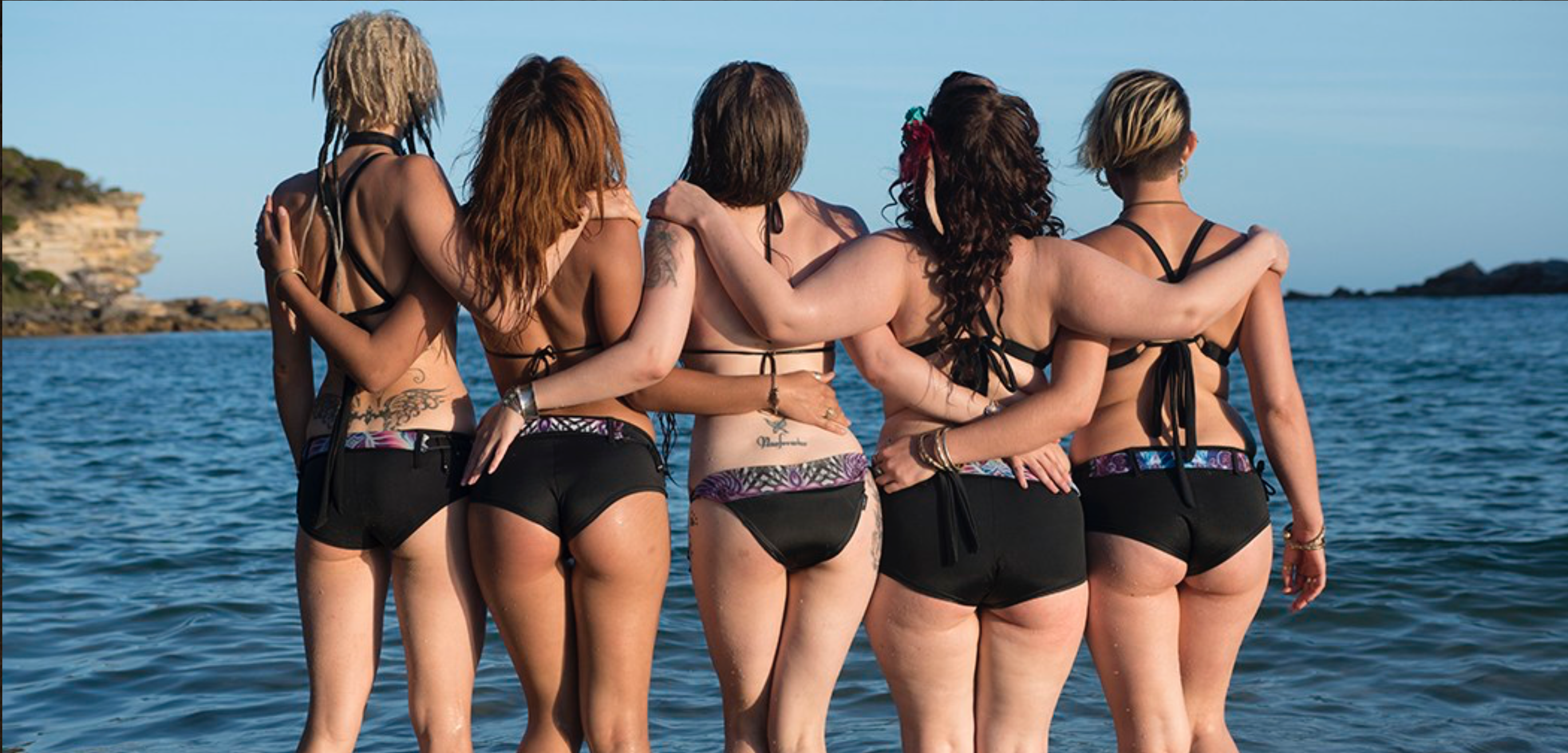 Emphasis is not on creating pieces that 'cover up,' but to celebrate your femininity, to feel embodied in your beautiful skin and love your body for the Temple it is.

NEW !  Add bustles and detachable hoods for some extra magic and something a little different.

These Bikinis are not just for swimming in the ocean and sunbathing. Perfect for festivals or moments where simply adorning and celebrating the body is preferred.
Video by Flamewater Circus