Best seller – "Chakra Wings" 100cm x 20 cm = AU$59 +$7 postage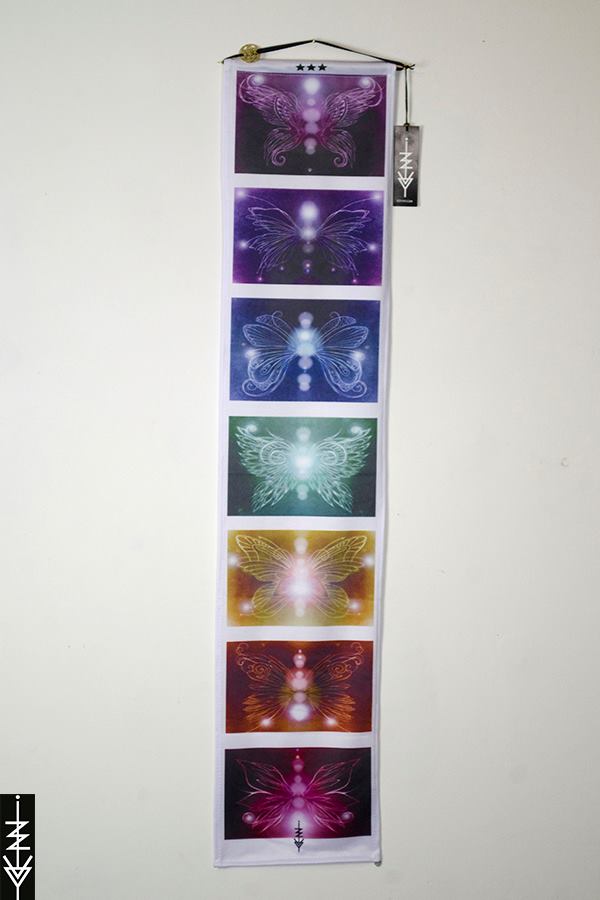 Light weight, durable, and ready to hang. These sublimation printed wall hangings instantly transform a space. An affordable way of getting a large piece of art in your solace which will last for years, great alter pieces, easy to travel with, even great to adorn your festival spaces. UV protected. Available in a range of sizes and for wholesale.
Each Wall hanging is adorned with a Brass Seed of Life Charm.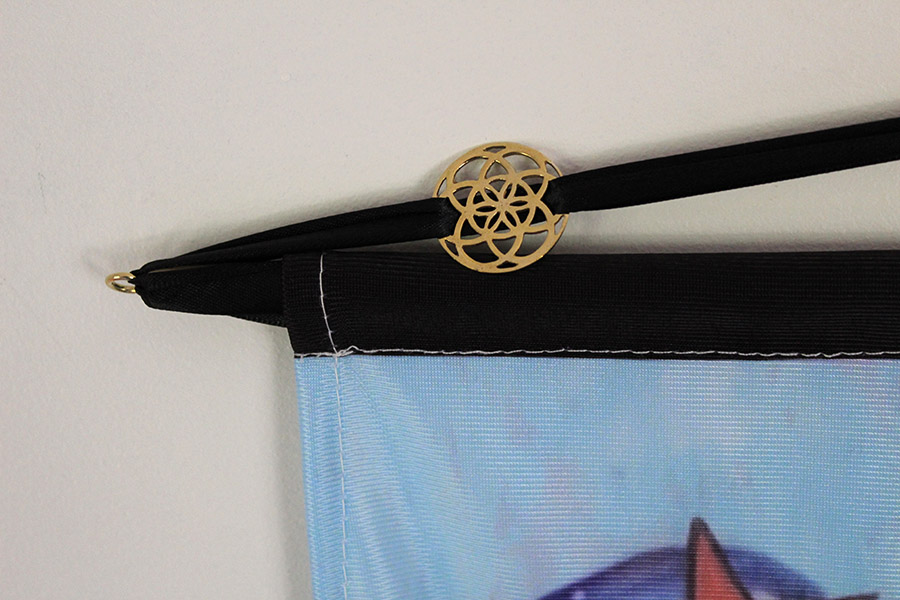 To order please contact us with your choice of design/s, size (displayed above) and your postal address + paypal email if you have it.