Original Art works in Australia
Most of these are the originals illustrations from the Intuitive Child Oracle Deck. Oil on Canvas. (2015)
Worldwide shipping available. Please contact me for interest.
Prices displayed in USD conversions here.
'Ecstatic Harmony'
46 x 46cm  (4cm deep)
Acrylic on canvas
Gallery Price : US $420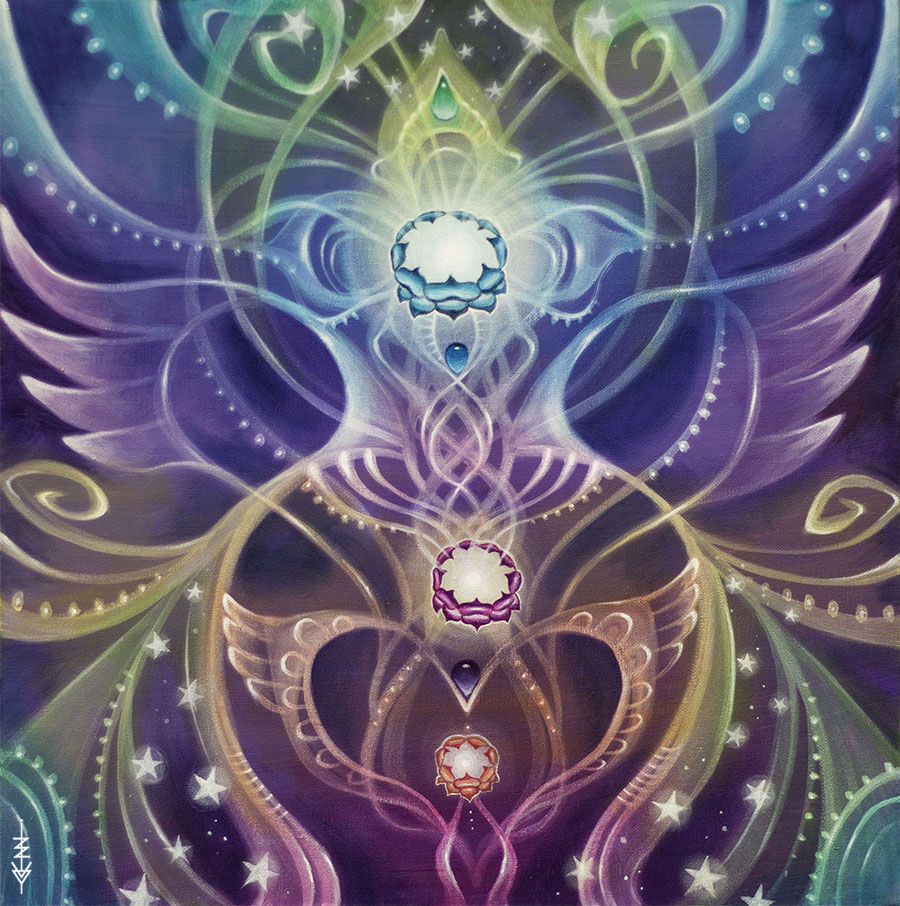 Energetic Meaning : Soul Star Chakra: Merging with the Divine
Transcendence, letting go, being filled with divine light, channelling, karmic records, the bridge between the spiritual and the physical realms, ascension.
This image captures the merging of time beyond space and kaleidoscopic wisdom that penetrates our being. We have lived in many worlds. All interconnected, they uphold the lessons they carry as messages of transformation. Their synergy creates the expansion of the Universe. Gaze into the place where the light between our stardust can become anything, and collective evolution is part of a grander story. When we simply let go, we become all that we have been seeking and glimpse the greater dream.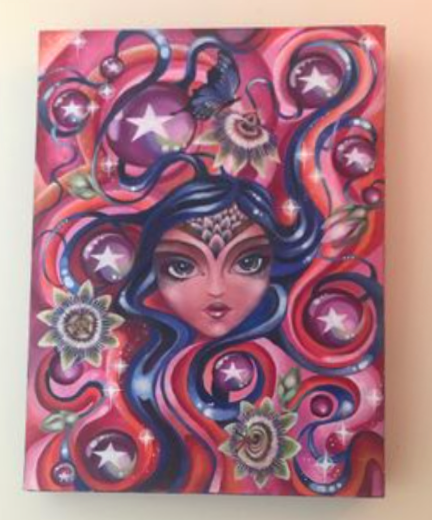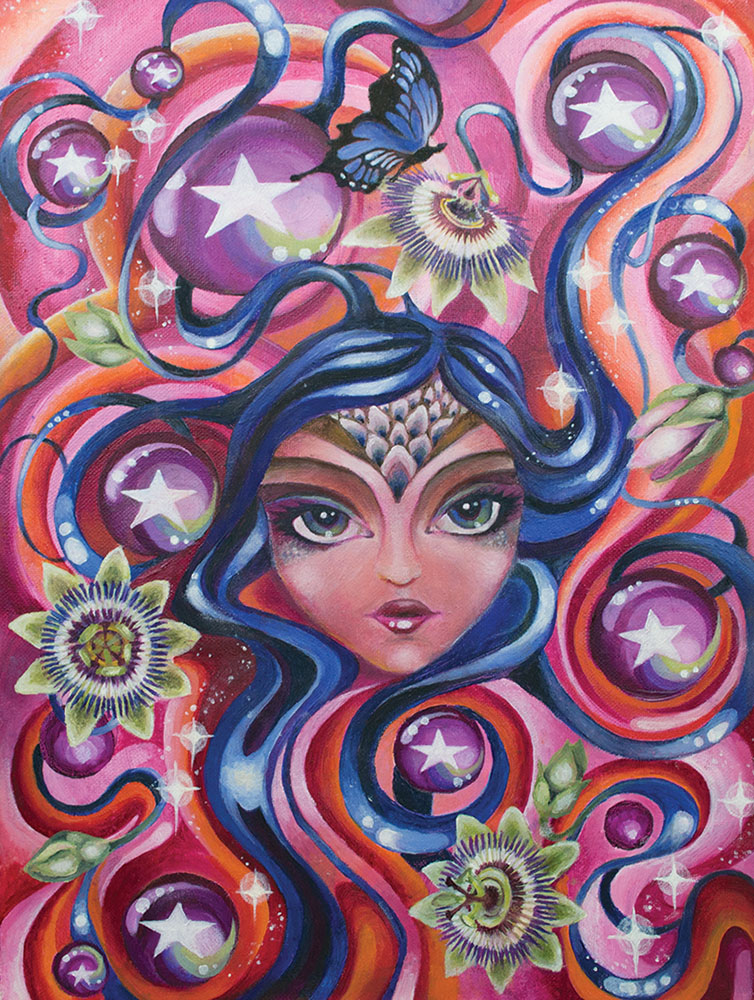 'Manifestia' > 30cm x 40cm (4cm depth)
Oil on canvas. US 555
Manifestation, sowing the seeds of your dreams, as above so below, creating your reality, trusting what you desire is already happening, magic making, pollinating your wishes.
'Dream Codes' >
65cm x 45cm
 (4cm deep)
Oil on canvas
Gallery Price : US$495
Energetic meaning : 
"Beyond the Mind," Thinking with the heart, being present, heart and mind connection, getting out of our own way, meditation, the bliss of being, quieting the monkey mind, fathoming the unfathomable, finding happiness within, going beyond intellectual limitation.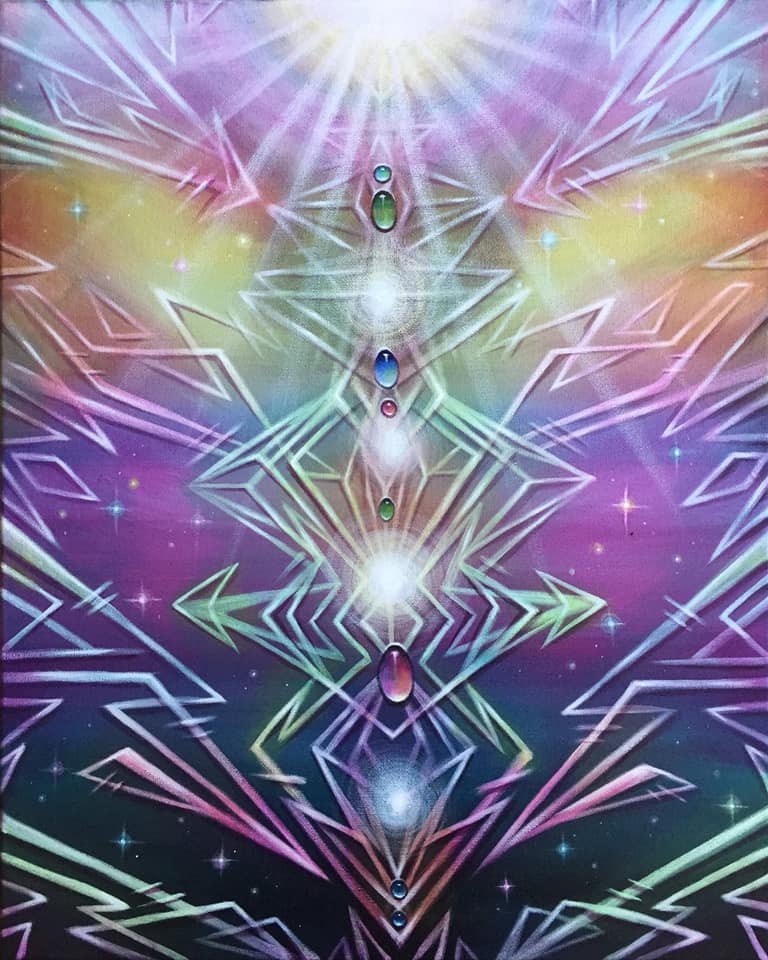 Transmission
50cm x 40cm
Acrylic on canvas
Gallery Price : $350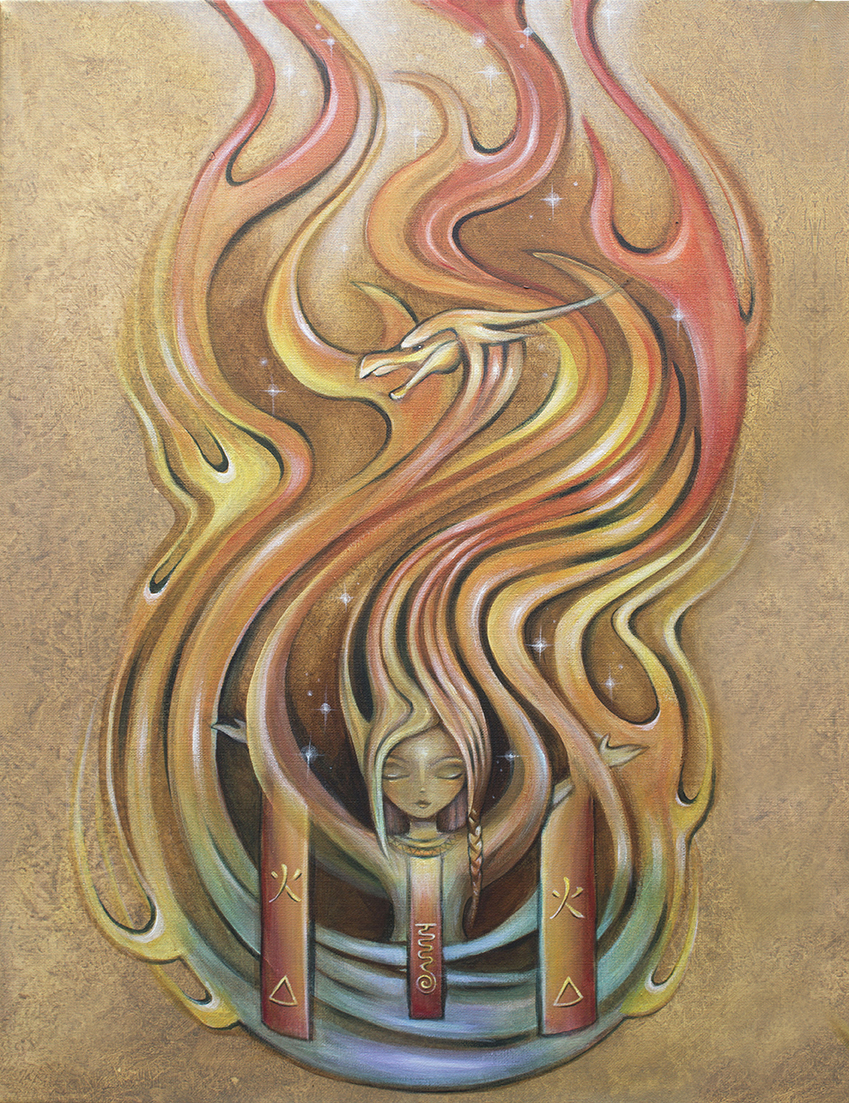 Fire Priestess
50cm x 40cm
Oil on canvas
Gallery Price : $595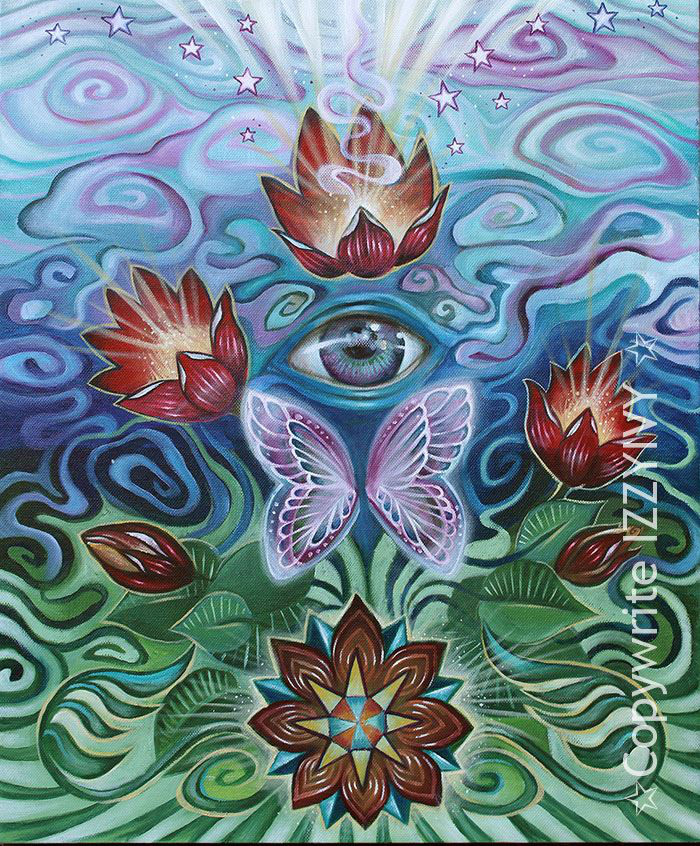 'I AM' >
50cm x 40cm  (4cm deep)
Oil on canvas
Gallery Price : $444
Affordable Oil on Canvas Originals – Illustrations from 'The Intuitive Child Oracle" Deck.